House of the Dragon Episode 4: Exploring the Intrigue and Drama in the Newest Game of Thrones Prequel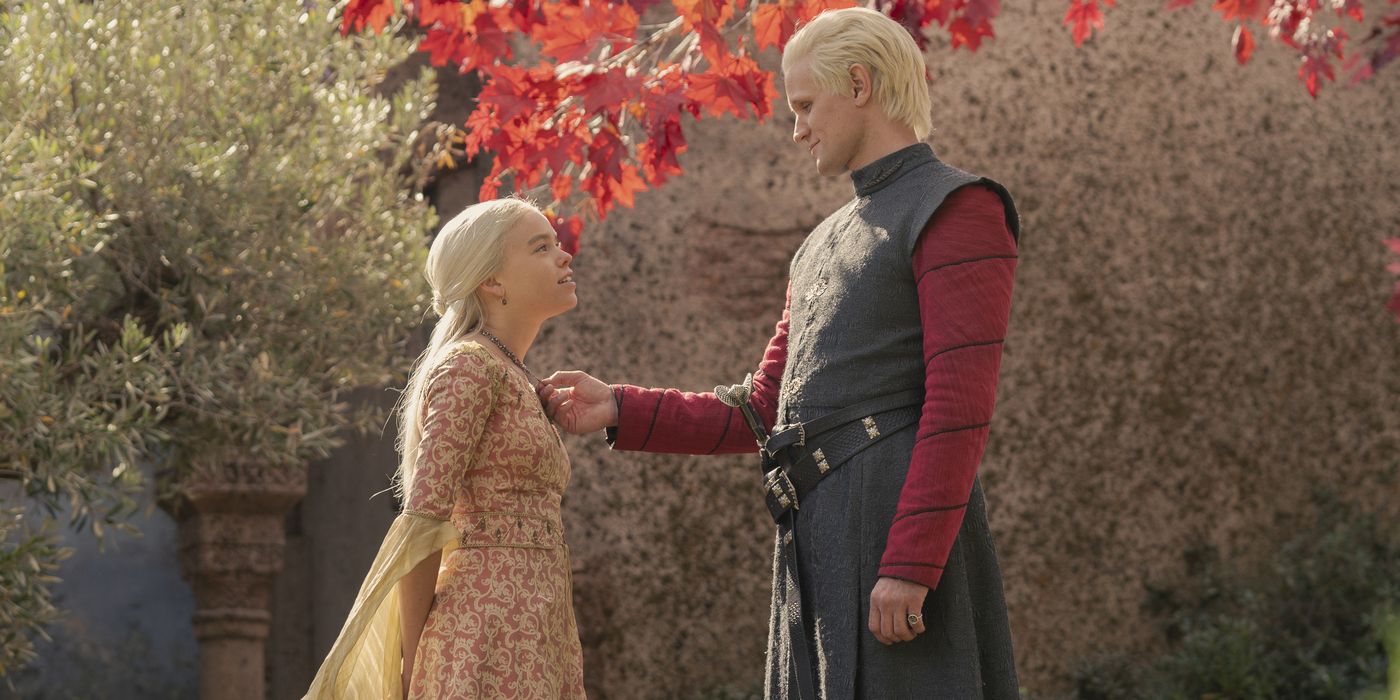 https://static1.colliderimages.com

If you're a Game of Thrones enthusiast like me, you were probably eager to dive into the world of House of the Dragon, the highly anticipated prequel series that takes us back to the realm of Westeros.
Episode 4 of House of the Dragon brought us even deeper into the story, introducing countless plot twists, captivating characters, and nail-biting drama.
In this blog post, we will delve into the exciting events of House of the Dragon Episode 4, highlighting its compelling storytelling and teasing what's to come.

One of the key elements that make House of the Dragon Episode 4 stand out is its ability to keep us on the edge of our seats through its intricate web of intrigue. From the very first scene, we are thrown into a world of political maneuvering, power struggles, and secrets lurking in every corner.
The episode skillfully weaves together multiple storylines, showcasing the complex relationships between the Targaryen family members and the consequences of their actions.

In this episode, we witness the Targaryen siblings, Rhaenyra and Daemon, battling for the Iron Throne. Rhaenyra, played brilliantly by Emma D'Arcy, showcases her determination and fierce ambition to claim what she believes is rightfully hers.
On the other hand, Matt Smith portrays Daemon, as a charismatic and enigmatic figure who captivates audiences with his suave demeanor and unpredictable nature.
The performances in Episode 4 are nothing short of exceptional, providing us with an engaging viewing experience that keeps us invested in the characters' journeys.

The writers of House of the Dragon genuinely understand the importance of creating complex and morally ambiguous characters, and this episode is no exception.
We are introduced to Alicent Hightower, brought to life by Olivia Cooke, who exudes cunning charm and hidden agendas.
Her interactions with other characters, particularly her relationship with Ser Criston Cole, portrayed by Steve Toussaint, provide a fascinating look into the intricate dynamics of the Targaryen court.

Furthermore, the visual elements of House of the Dragon Episode 4 are nothing short of breathtaking. The sumptuous costumes, beautiful cinematography, and stunning set designs vividly bring the world of Westeros to life.
Each frame is meticulously crafted to transport viewers into this fantastical realm where dragons soar through the sky, and kingdoms rise and fall with every decision made.

As the episode progresses, the tension builds, keeping us enthralled by the story. Unexpected alliances are formed, betrayals unravel, and the consequences of characters' actions become increasingly dire.
House of the Dragon Episode 4 truly showcases the show's ability to deliver compelling storytelling that never fails to surprise and captivate its audience.

In conclusion, House of the Dragon Episode 4 successfully adds fuel to the fire of our anticipation for this epic prequel series. Its intricate plotlines, compelling characters, and stunning visuals make it a must-watch for any fan of the Game of Thrones universe.
With each passing episode, House of the Dragon solidifies itself as a worthy successor to the original show. So, grab your popcorn, gather your friends, and get ready to immerse yourself in the world of House of the Dragon, where power, politics, and dragons reign