Thousands of people attend Winchester Cathedral to mourn Queen Elizabeth II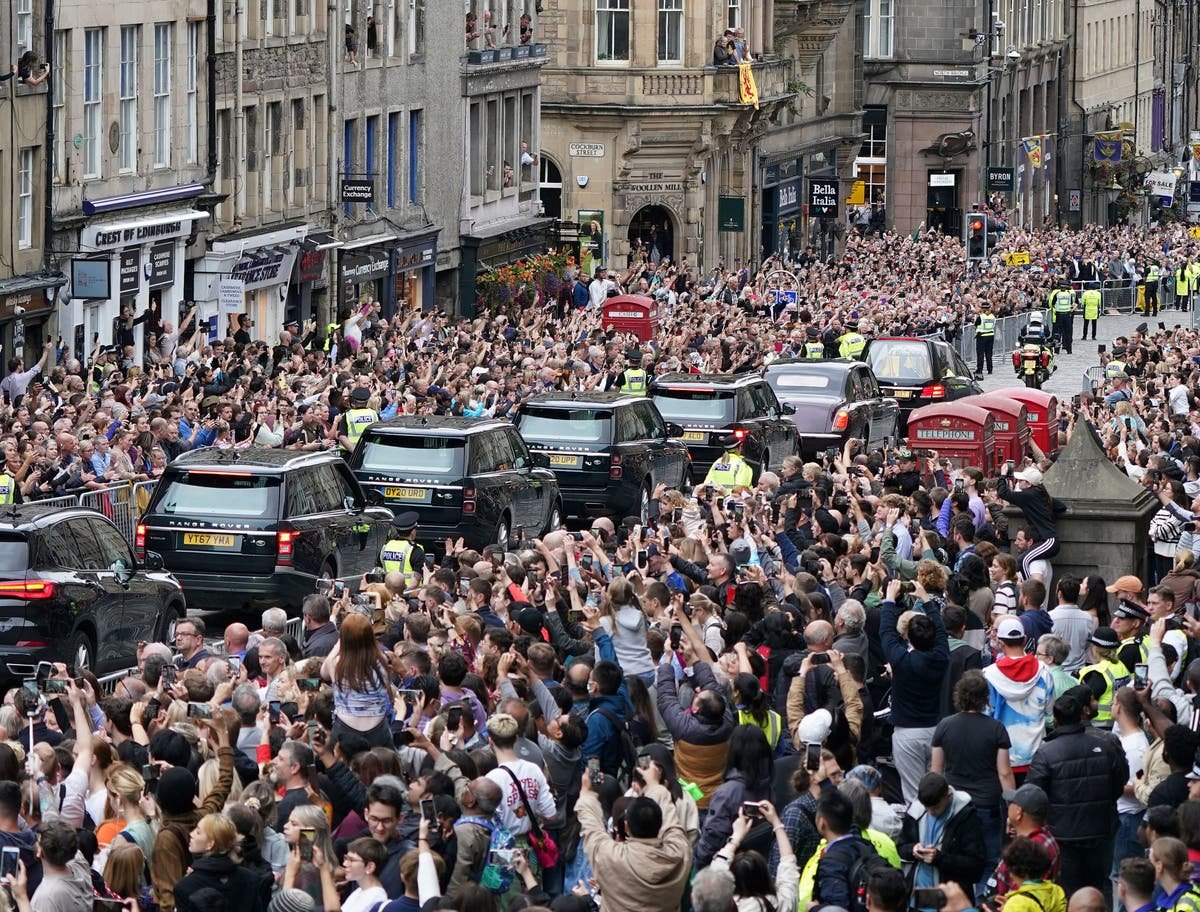 image source google by-https://flipboard.com/
Thousands of mourners have visited Winchester Cathedral every day since Her Majesty the Queen's death was announced to pray, reflect, pause, share thoughts and memories and sign the Book of Condolences.
The great west door was open all day to welcome people, and the cathedral waived all entrance fees during this period of national mourning.
There were lines to sign the Book of Condolences, but as the different books were placed in different places throughout the building, waiting times were kept to a minimum. Special prayer cards were also available to all visitors who expressed deep gratitude for the initiative.
A special wreath-laying ceremony took place on Friday lunchtime, and on Sunday morning the cathedral was full for a special Eucharistic service, with hundreds also gathered outside in the Outer Close and listening through loud speakers.
The Dean of Winchester, the Reverend Catherine Ogle, in her sermon on Sunday morning, said we were marking "the end of an era, the second era of the Elizabethan era". She said, "It's very personal for a lot of us. Maybe it's surprisingly personal.
You may have cried in the last few days and wondered why. It affected us. When we sang 'God Save the King', I thought it was very emotional and I had tears in my eyes. And this loss resonates with many of us with other deaths, other losses that are deeply felt."
Dean Catherine emphasized that the Queen's deep vow of service and duty exemplified the key Benedictine virtue of stability. "The Queen," she said, "showed us love through loyalty, stability and service. I stick to what I often said at funerals:
"Love doesn't end with death or take its last breath, for the one we loved dearly, love doesn't end with death." Queen Elizabeth's shining example of love, demonstrated daily in loyalty, service, humility and joy, will live on in Charles, in his family, in all those she influences and, hopefully, in each of us."
The cathedral will be open extended hours this week and a special memorial service in thanksgiving for the life of Her Majesty the Queen is planned for next Saturday evening at 6pm, which residents of Winchester and the wider Hampshire area are strongly encouraged to attend. to visit