The actors and director of "Barbara" shared behind-the-scenes secrets about the horror film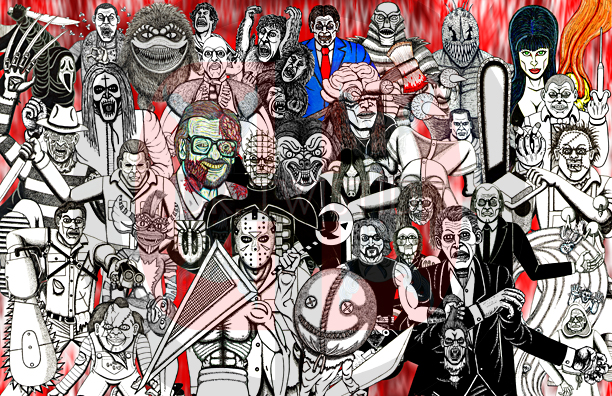 image source google by-https://www.deviantart.com
At the point when we travel, all we believe that should do is find a comfortable home to unwind and do whatever we might want to do. Unfortunately for Georgina Campbell, she'll have to share her spot with Bill Skarsgård in a box office nightmare once The Barbarian hits theaters.
During Collider's special anticipated screening of The Barbarian, ScreenRant's Ash Crossan spoke with writer-director Zach Kreger and actors Justin Long, Matthew Patrick Davis, Campbell and Skarsgård to reveal the behind-the-scenes secrets of the highly anticipated horror film.
In "Barbara," a woman named Tess (Campbell) rents a house while traveling for a job interview in another city. Unfortunately, when she gets to the rental, she finds out that Keith (Skarsgård) is already living in the place, apparently due to an excess problem.
Since Tess is really focused on her possible new job, she agrees to share the rent with a stranger. Unfortunately, she soon learns that something sinister is going on here, as a mysterious person named Mattie (Davis) threatens her life.
In late August, Collider held an extended screening of Barbarian in Los Angeles, where a lucky handful won tickets to see the film and participate in a Q&A session with Kreger, Campbell, Long, and Davis.
During the event, we got to ask a lot of spoiler questions and also invite the audience to discuss the film after the screening. The result is a deep behind-the-scenes dive into Barbarian that reveals how the film came to be, what references Kreger used, and how Campbell, Long and Davis identify with their characters.